Methane Waste Management
Working to keep federal regulations regarding methane waste in place.
The Methane Rule: Where Are We Now?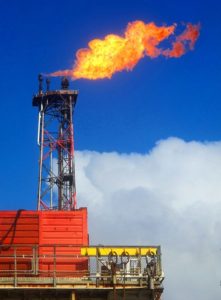 The original 2016 Methane Rule has been revised after an attempted Congressional Review Act repeal effort. Environmental groups have sued to keep the original rule in place. See this blog for an update on the Methane Rule as of June 2019. 
Previously: 
Public Land Solutions has engaged in support of the Bureau of Land Management's proposed Methane Waste Rule, which seeks to cut methane emissions by 40 – 45 percent. The final rule was released in the Fall of 2016. Public Land Solutions has engaged on several efforts on the methane front, including submitting comments and business sign on letters.
See below for a list of downloadable materials on methane, including a fact sheet on the original rule and PLS Co-Managing Director Ashley Korenblat's testimony on methane. 
PLS Comment Letters
Methane Rule April 2018
Business Sign On Letters 
Methane Rule Revisions April 2018
Methane Rule March 2017
Case to revive the rule can continue On Monday June 4th, a 10th Circuit Court of Appeals ruled against a request from California, New Mexico, and various environmental groups asking to revive the 2016 Methane Rule, as the Department of the Interior (DOI) continues its...
read more