New Mexico Uplift Stakeholder Portal
We want to hear from you!
Public Land Solutions is currently working with the New Mexico Outdoor Recreation Division on a project called the New Mexico Uplift Initiative. We are conducting stakeholder outreach and collecting input on how and where people are recreating in New Mexico. We will then use this info combined with our research and expertise to develop recommendations for improving existing recreation assets and creating new ones to meet community goals regarding the local quality of life, outdoor access, and economic development in the state.
We're excited you're interested! If you'd like to get involved, you've come to the right place. Here's how you can get involved:
1. Fill our our Stakeholder Form
2. Attend one of our Stakeholder Meetings (listed below)
3. Email us to set up a call at claire@publiclandsolutions.org
*Emails, phone numbers, and names will NOT be used for any other purpose other than to provide email announcements for upcoming stakeholder meetings and updates on the project in your area.
Please click HERE to join our Stakeholder List!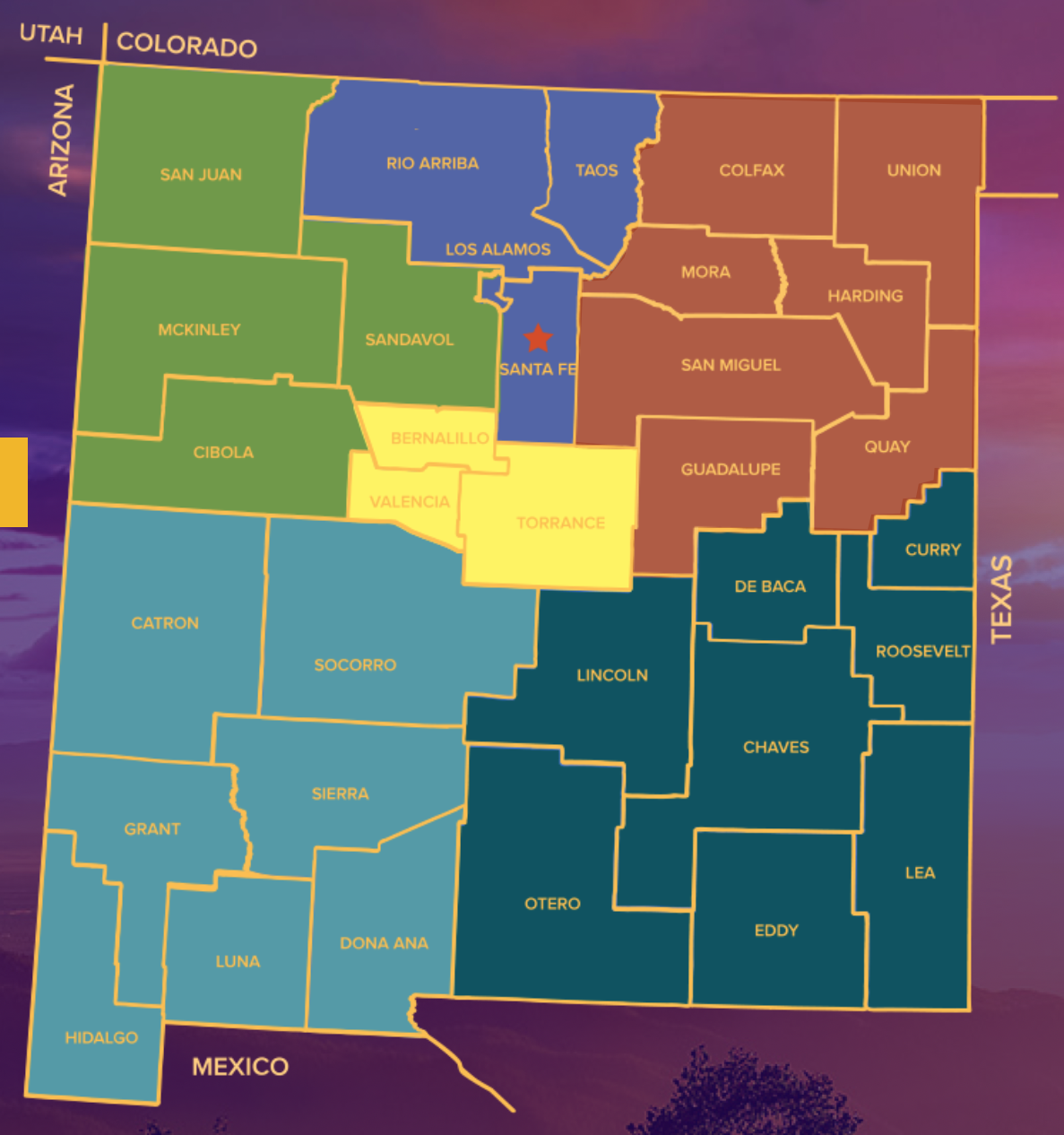 Updated Central, Northwest, and Southwest drafts coming soon!
North Central, Northeast, Southeast, and Tribal drafts coming in late May/early June, 2023!
Upcoming Stakeholder Meetings
PLS has concluded our virtual and in-person stakeholder meetings for each of the Economic Development Districts in New Mexico. If you were unable to attend one of our meetings and would still like to provide input, please email us at claire@publiclandsolutions.org to set up a call. Stakeholders are welcome to provide input until our project concludes in July.
If we schedule any additional meetings in the upcoming months, we will announce them via email and social media and post them here. Check back frequently for updates!