The Key to Building Strong Communities: Enhancing Access to Recreation Assets
The power to grow local economies sustainably comes from shared access to public lands.
Prosperous communities share a variety of characteristics, but one of the most important is access to recreation assets. By enhancing recreation access and infrastructure in cities and rural communities, elected officials at all levels have the opportunity to encourage economic prosperity and private investment in under-performing communities across the country. Public Land Solutions assists communities who are looking to invest in recreation assets and help them thrive by using the currency of the 21st century: recreation assets on shared public lands.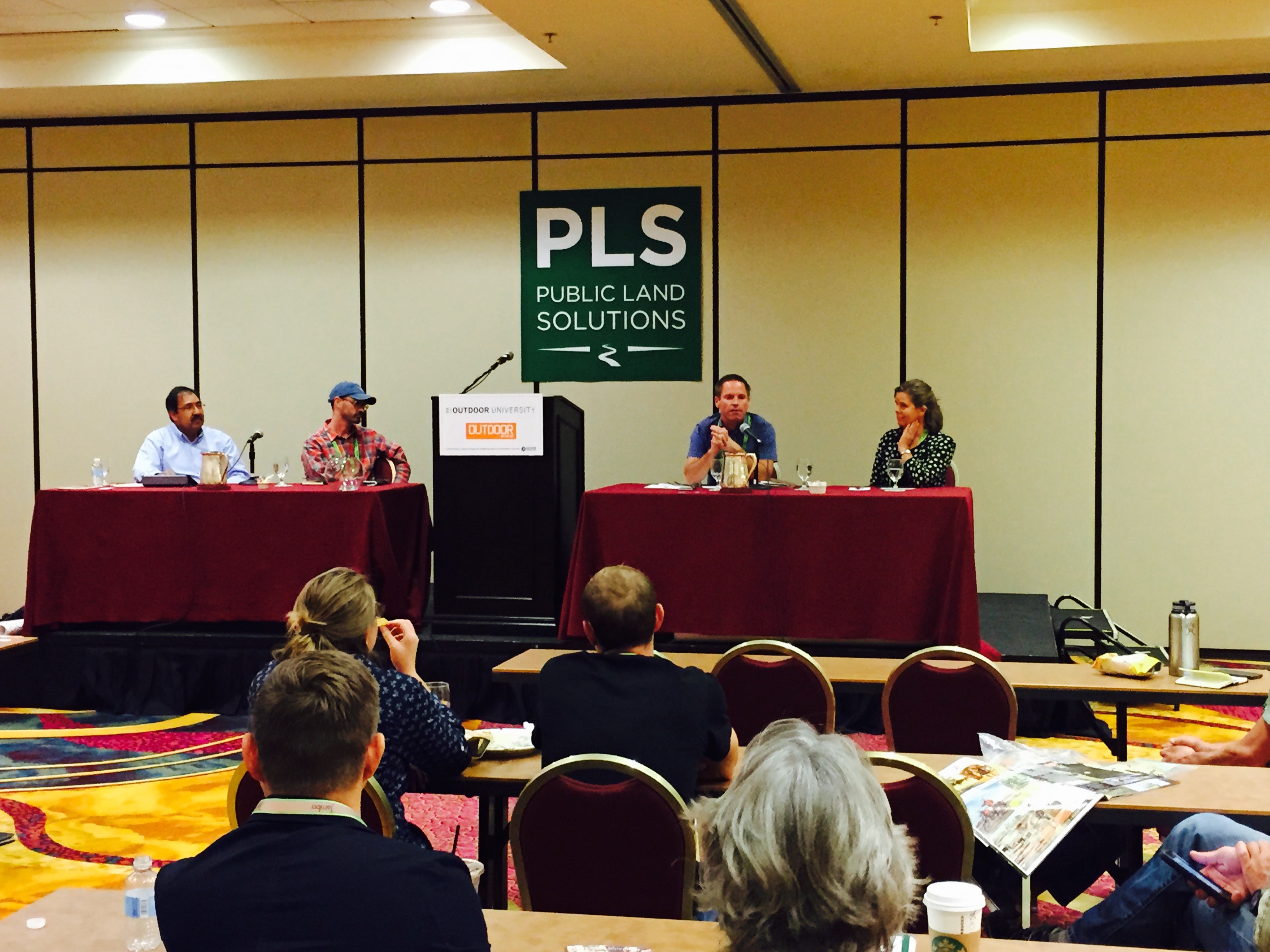 Tools for Creating Community Supported Recreation Proposals
Outdoor Recreation Audit
Over the course of several weeks, Public Land Solutions engages with local government, land management agencies, and regional stakeholders to research and develop a comprehensive outdoor recreation audit. This audit guides important conversations about future development.
Stakeholder Engagement
Land managers across the west have the unique task of working with a variety of interests, while still ensuring public lands are managed efficiently. At Public Land Solutions, we provide an inclusive forum for all users to have a voice in how recreation assets can be enhanced and future opportunities developed.
Map-Based Analysis and Proposal
Public Land Solutions develops a map-based analysis of existing and potential opportunities for outdoor recreation development by looking at regional economic zones. After extensive conversations with stakeholders, a final proposal is produced as a guide for local economic development partners.
Selected Case Studies: Recreation Asset Enhancement
Montrose County, Colorado: The West End Trails Proposal
As part of a state agreement to curb air pollution, Tri-State Generation and Transmission announced they would close the Nucla Station power plant and New Horizon Mine by 2022. Early closure left the community without a solid alternative for local employment. According to the Economic Development Action Plan: West End of Montrose County, Colorado, "predominance of public lands, roads and trails combined with the visible history of the area makes the West End rich with recreational opportunities, but capitalizing on these assets has proven to be a challenge." The West End Trails Proposal was produced by Public Land Solutions after facilitating a stakeholder process with local interests to determine the need and feasibility of new trail development in the Nucla/Naturita area.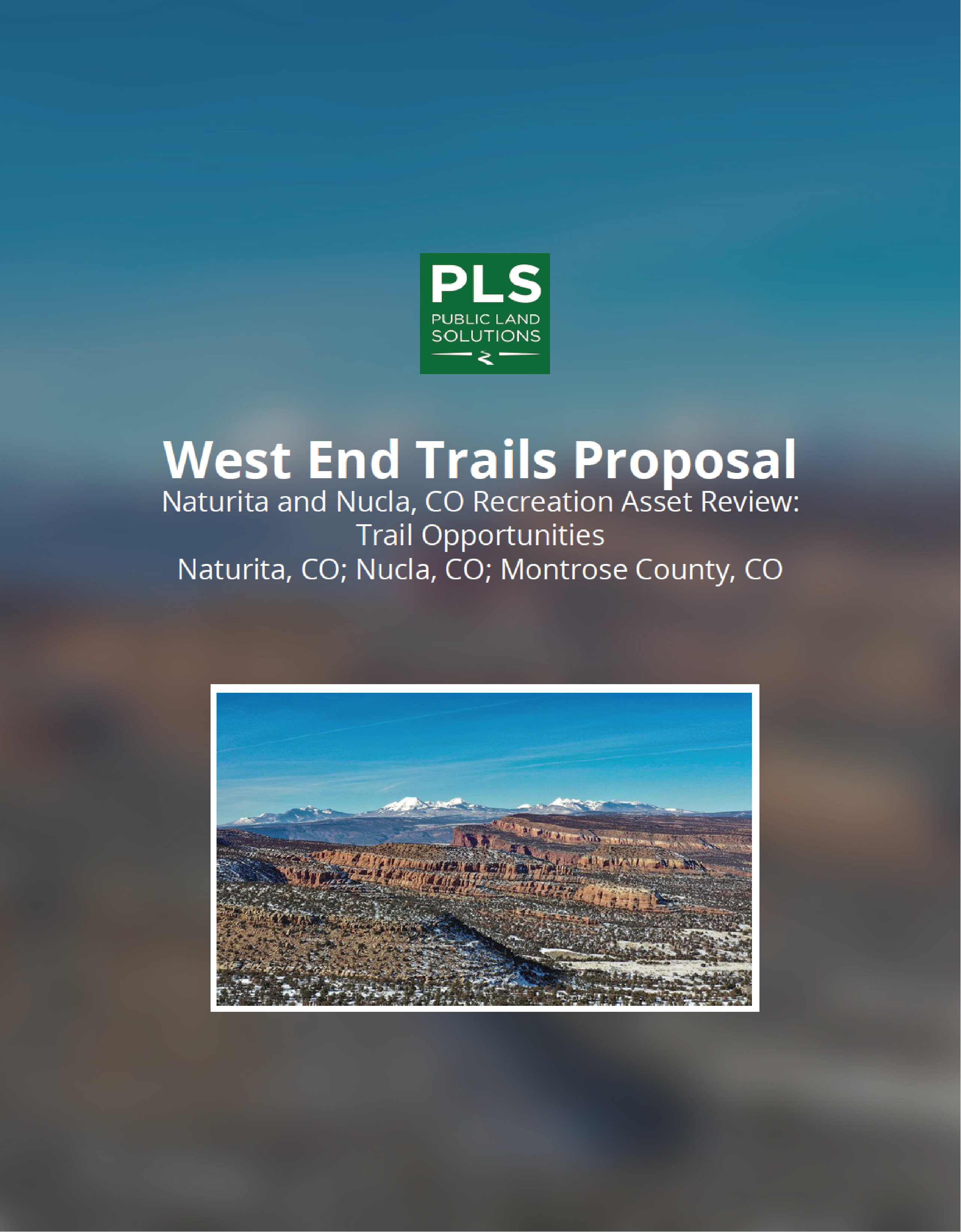 Farmington, New Mexico: An OHV Playground
The area surrounding Farmington, New Mexico has exceptional cultural resources, including world-renowned Chaco Culture National Historic Park and the lesser known Aztec Ruins National Monument, as well as high-quality river and lake-based recreation. Unfortunately, there are few opportunities for active and OHV recreation, despite the fact that the landscape is perfect for development of OHV trails. Part of the challenge in developing recreation assets around Farmington is the mitigation of intensive industrial activity in the form of oil & gas developments, coal mining, and a power plant, all of which cause air pollution and drives away recreationists. Public Land Solutions made several recommendations to Farmington, New Mexico regarding multi-use development and restructing hurtful economic activities to grow their recreation economy.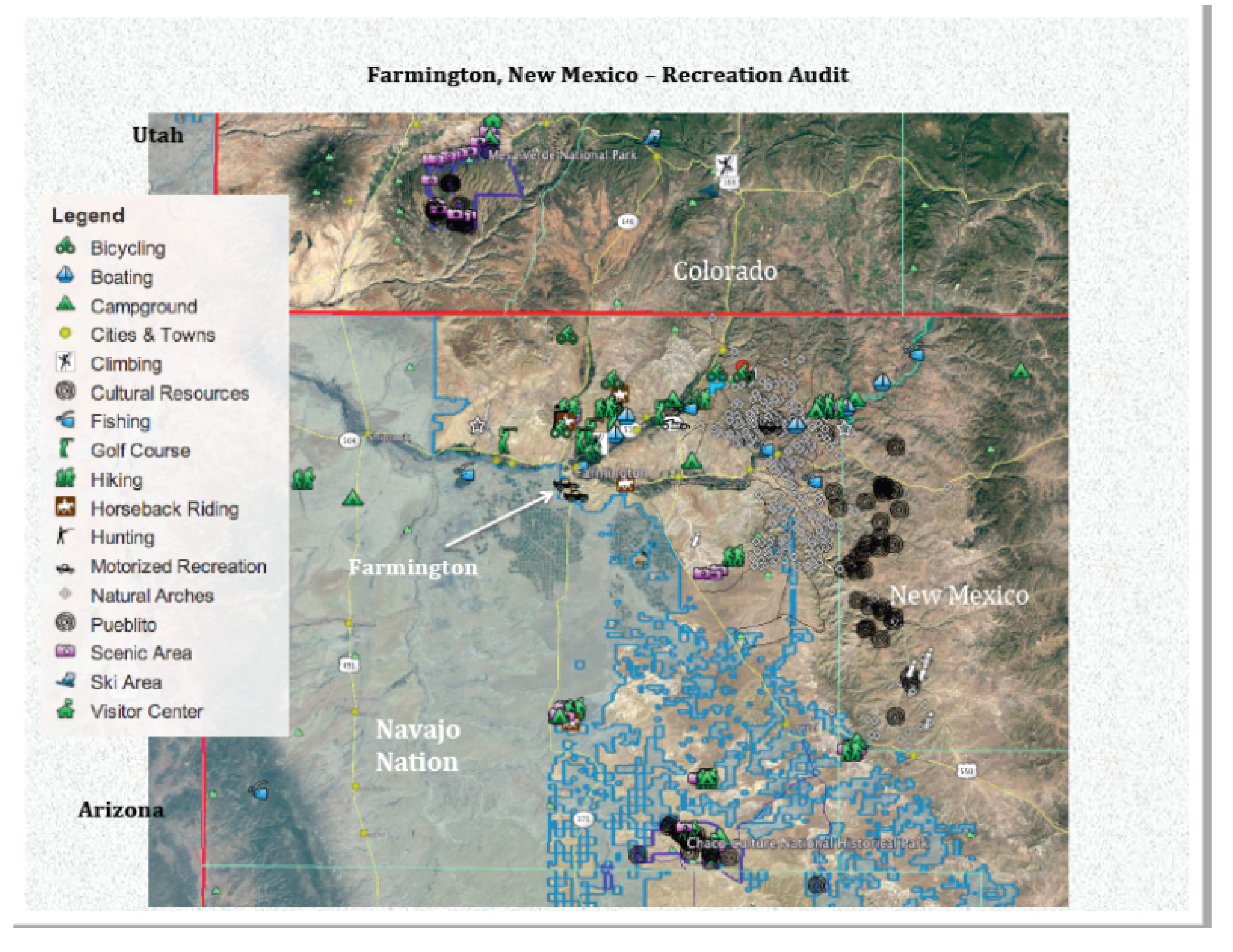 Dagget County, Utah: Enhancing Trails Along the Flaming Gorge
Dagget County's most valuable recreation asset is the Flaming Gorge Reservoir, which given a lack of development in other recreation opportunities, requires most visitors (72%) to have a water craft and/or a fishing license. To create a more diverse mix of outdoor experiences, Public Land Solutions prepared a recreation audit and identified two categories of development that would bring more people to the area, mountain biking trails and expanded climbing areas. These two activities are less expensive to develop and analysis of the county's topography revealed ideal locations for single tracks and climbing routes. The Dagget County Recreation Audit and Recommendations Report was presented to Dagget County, Utah to serve as a business plan for optimizing the recreation revenue potential of the area.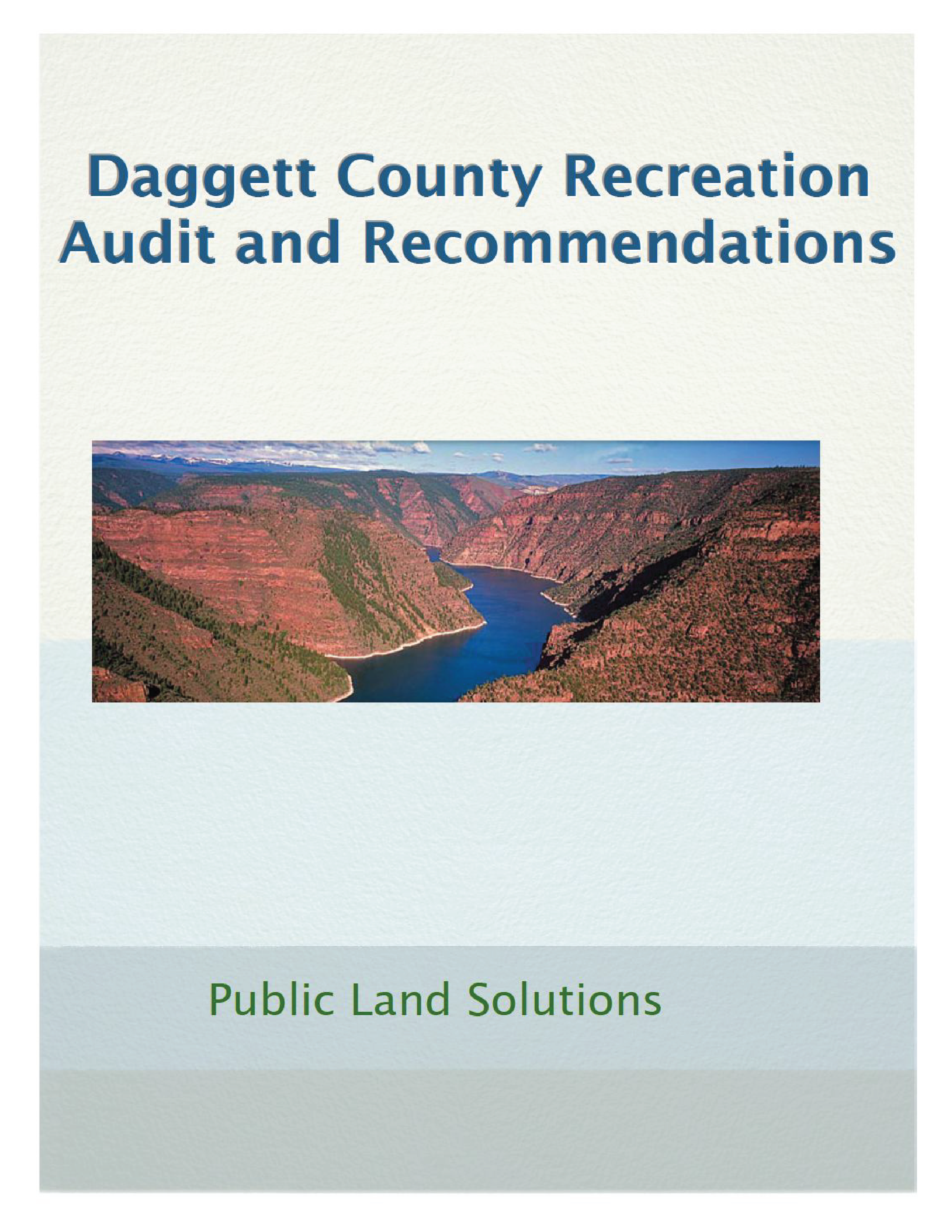 Bureau of Land Management: Connecting With Communities
Public Land Solutions has partnered with the Bureau of Land Management (BLM) Price, UT field office as part of the nationwide Connecting with Communities initiative. Specifically, PLS is assisting the BLM with developing and investigating Alternative C in the Nine Mile Canyon Special Recreation Area (SRMA). This alternative will focus on building up recreation in the canyon in order to have a positive economic impact on the surrounding communities. This project will involve a recreation audit, stakeholder meetings/engagement, and a final report to the BLM in March 2017.