Utah Representative co-sponsors Recreation Act
Rep. Mia Love joins others on Recreation Not Red-Tape bill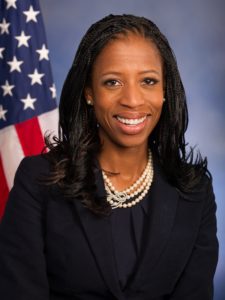 Last week, Utah Congresswoman Mia Love joined Reps. Simpson (R-ID), Beyer (D-VA), and Polis (D-CO) in co-sponsoring the Recreation Not Red-Tape Act (H.R 3400). The bill, a bipartisan effort from Utah Congressman Rob Bishop, aims to preserve access to public lands and waters and encourages outdoor recreation opportunities, giving communities an economic boost. Oregon's Senator Ron Wyden (D-OR) has introduced an identical companion (S. 1633) bill in the U.S. Senate.
"As a member of the bipartisan House Outdoor Recreation Caucus, and a Representative of Utah's 4th District, I am always looking for ways to enhance outdoor recreation opportunities for my fellow Utahns," Love said in a press release. "Recent research has shown that outdoor recreation and activity provides a multitude of physical and mental benefits, in addition to significant economic benefits. I am proud to support a bill that will remove barriers to these meaningful activities."
The Recreation Not Red-Tape Act will streamline permits for recreation guides and outfitters, establish a system of National Recreation Areas that are protected and managed primarily for the recreational, social, and health benefits people receive through outdoor recreation improve access to outdoor recreation opportunities and programs for veterans and service members, add recreation to the mission of the Army Corps of Engineers, Bureau of Reclamation, Federal Energy Regulatory Commission, and the Department of Transportation, and establishes a pilot program for interagency trail management for trails that cross agency jurisdictional boundaries to ensure trails are maintained.
The Recreation Not Red-Tape Act comes after the success of the Outdoor Recreation Jobs and Economic Impact Act of 2016, more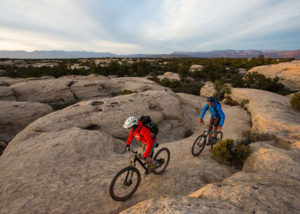 commonly known as the Rec Act. The bill, which successfully passed Congress last year, directed that the outdoor recreation economy be counted as part of the United States' GDP.
Public land Solutions thanks Rep. Love for supporting the Recreation Not Red-Tape Act, and we'll continue pushing Congress to improve and important the important legislation that is key to recreation opportunities and the recreation economy.