San Rafael Swell, Utah: Master Leasing Plan
The Bureau of Land Management (BLM) announced  in May 2016 its intent to prepare a master leasing plan for the San Rafael Desert. This plan aims to balance existing and potential oil and gas leases with recreation and wilderness in over 500,000 acres of the desert, located in Utah. Public Land Solutions is working to engage local elected officials, land planners, and local business owners in discussion during the scoping and public comment periods, in order to exact an effective and fair plan.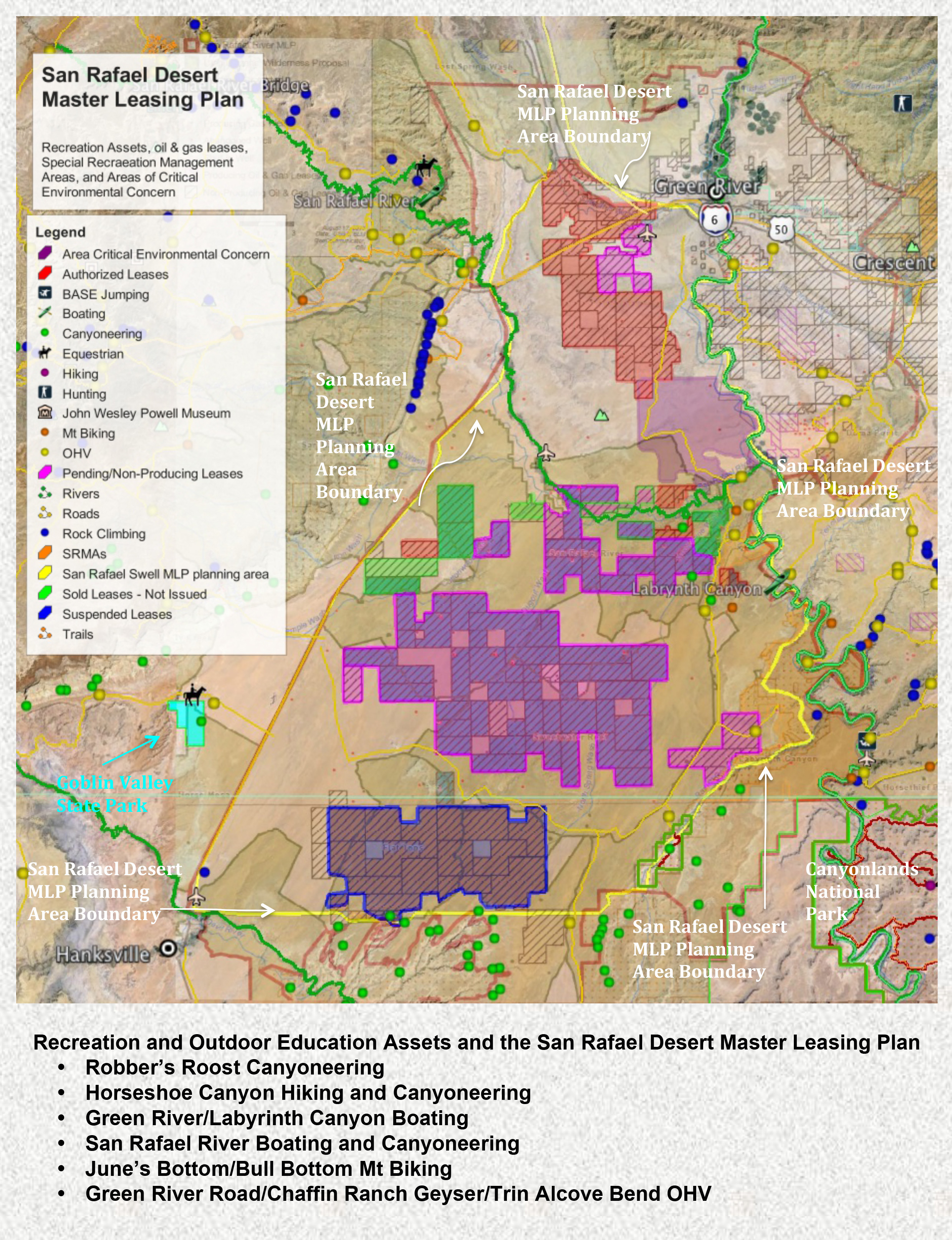 The Bureau of Land Management issued a notice of intent on Tuesday May 17,2016 to prepare a Master Leasing Plan (MLP) for over 500,000 acres of the San Rafael desert in Southern Utah. The plan aims to consider oil and gas leasing and post-leasing development, as well as areas to be protected.