Today Public Land Solutions urged the Bureau of Land Management (BLM) to reconsider proposed oil and gas leases near Chaco Culture National Historic Park and more carefully analyze how these developments may negatively affect the regional recreation economy, including cultural tourism.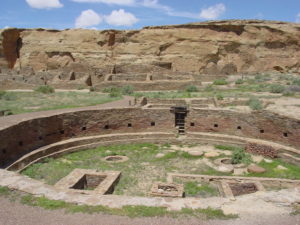 The Farmington BLM Field Office has proposed 25 oil and gas leases in northwest New Mexico totaling more than 4,400 acres, including eight parcels in close proximity to the Chaco Culture National Historic Park (CCNHP). Public Land Solutions expressed specific concerns related to four of these parcels because of their potential negative impact to Chaco Canyon and associated cultural tourism—impacts not analyzed in the BLM's environmental analysis. Over two-dozen tribes still hold the Chaco Canyon area sacred and continue to use regional cultural sites for ceremonies and celebrations. And, as a UNESCO World Heritage Site, CCNHP represents the area's most prominent destination for cultural tourists.Our public lands bring a wide variety of economic benefits beyond resource extraction, and they must be managed with care and thoughtful consideration for how land use decisions affect local communities over the long term. These decisions affect not just local residents and outdoor businesses, which rely heavily on visitors, but also businesses that have chosen to locate near public lands for quality of life reasons. With the Chaco proposal, the BLM failed to address the implications of this proposal on the economy of northwest New Mexico.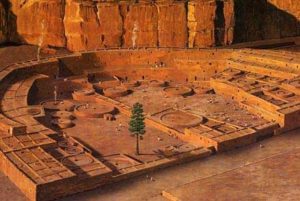 Public Land Solutions believes that BLM planners should incorporate a broader view of recreation experiences and how to protect and enhance these use patterns. This breadth of recreation opportunities is not necessarily best managed only through Special Recreation Management Areas and recreation focus areas. Rather, the BLM should bring a more comprehensive analysis of the recreation experience to their analysis. For example, many people approach CCNHP by driving through access roads leading south and west from Highway 550—specifically where proposed lease parcels 20, 21, and 29 are located. The BLM should more extensively survey the effects of pollution and increased industrial infrastructure/traffic in conjunction with growing cultural tourism opportunities in the leasing area and remove these parcels from leasing or at least apply stronger protections for the cultural tourism experience.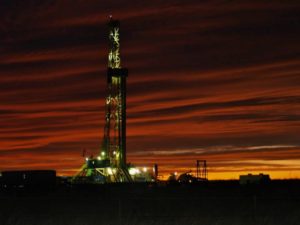 Of significant concern to regional cultural tourism is the reputation northwest New Mexico has earned for its methane emissions from oil and gas developments. This drilling proposal presents not only environmental/health concerns due to methane emissions, but also harm to the region's brand as a world class destination for cultural tourism at Chaco Canyon. The development of these parcels will damage and degrade the cultural tourism experience of visitors to CCNHP and thus limit future potential for the local economy. Over the last several decades oil and gas drilling in northwest New Mexico has released large amounts of pollution into the atmosphere, giving rise to the area's reputation as the nation's "Methane Hotspot." See " The Biggest Methane Leak in America Is in New Mexico," Scientific American, October 10, 2014. This leasing proposal will only further harm the region's ability to diversify its economy through cultural tourism opportunities in the following ways because of this ongoing damage to the area's brand as a world class-destination for cultural tourism. Cultural tourists eager to visit Chaco Culture National Historic Park will be much less inclined to visit the region given this reputation, and if they do come to Chaco they are less likely to return or give the place positive reviews when they experience oil and gas leasing and industrial developments adjacent to the park boundary and approach road.
Chaco Culture National Historic Park is an important economic driver to northwest New Mexico, with long-term growth potential, and these leases have the potential to jeopardize San Juan County's cultural tourism, outdoor businesses and associated economic benefits. Given that over 90% of San Juan Basin has been leased, this leasing proposal nearest to the area most significant tourist attraction is very ill advised.
See our comment letter here.
For more information about how the BLM can best balance energy development and recreation see Public Land Solutions's white paper "Best Practices for Balancing Recreation an Energy Development on Public Lands" at http://bit.ly/2p4tDnt.