PLS Report: Balancing recreation and energy development
New paper delivers concrete solutions for preventing conflicts between outdoor recreation and resource extraction
Today, Public Land Solutions released a new report detailing how recreation and energy development can best be balanced on America's public lands. The report highlights that as outdoor recreation continues to grow as a major economic driver throughout the country—
generating more than $887 billion in consumer spending each year—potential conflicts between recreation access and energy development are also increasing.
The paper also outlines concrete policy recommendations that both communities and land management agencies can use to help better manage our national public lands and keep our recreation economies thriving. These policies include conflict-avoiding planning tools with a track record of success, public and stakeholder engagement practices, and implementation of 21st Century technologies.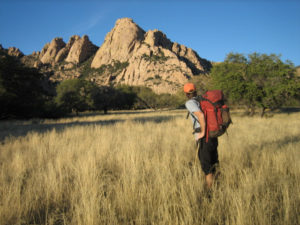 "Outdoor recreation is a key economic driver for many communities across the country, and ensuring that our approach to energy development on public lands is a balanced one that protects our recreation economy is crucial to protecting local jobs and the economic health of those areas," said Moab City Council Member Kalen Jones. "Moab's master leasing plan is a prime example of how smart public lands planning that includes all stakeholders can optimize our public lands and the booming recreation revenue they generate. Improved planning and stakeholder input are crucial to the economic future of western communities."
Outdoor recreationists, outfitters, local governments, and oil and gas developers all benefit from balanced and responsible public lands energy planning. Giving local stakeholders a meaningful voice in the planning process and using modern tools like master leasing plans can create win-win solutions that balance public lands uses, reduce conflict and provide more certainty for everyone.
Download Recreation Energy White Paper