Directive threatens balanced recreation planning
Administration imposes clumsy changes to NEPA, our bedrock environmental protection law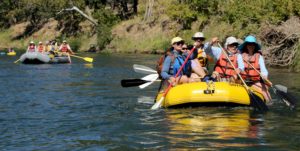 Prior to Labor Day weekend, Interior Secretary Ryan Zinke issued Secretarial Order 3355 (SO 3355) designed to streamline National Environmental Policy Act (NEPA) reviews in order to remove "impediments" to infrastructure project approvals. Secretarial Order 3355 mandates that Environmental Impact Statements (EIS)—the fundamental planning component required by NEPA—be completed within 15 months and not exceed 150 pages. This blunt "fix" to the sometimes lengthy and time consuming process required by NEPA threatens the ability of land managers to make smart decisions benefitting recreation and stands to negatively impact recreation opportunities and associated economic benefits.
While some public land resources such as endangered species have laws in place to protect those concerns, recreation has no such legislative mandate to protect and enhance our activities. The National Environmental Policy Act, and its associated planning processes that require informed decision-making, provide key public comment periods that provide the only opportunities when recreational users can make their voices heard when it comes to the management of the lands they use. Arbitrarily shortened EISs will likely result in less informed decisions, fewer opportunities for public input, increased conflicts among multiple uses, and the potential loss of access to areas that planners were unable to analyze within the new planning limitations.
As the $887 billion recreation industry continues to grow as an economic force and help improve rural economies around the nation, it is essential that recreation assets and concerns be taken into account during all stages of federal land planning. By limiting the process, SO 3355 hinders land planners' ability to gather and analyze recreation data and public concerns in order to make smart decisions.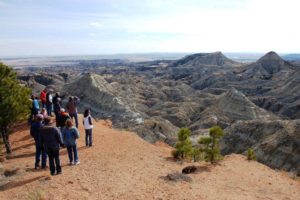 A solid example of how important NEPA is to the recreation economy is the Moab Master Leasing Plan (MLP), which took several years of environmental analysis, but is considered one of the most successful and effective plans in the country for addressing oil and gas development in areas of high recreational use and important economic value. Through an intensive multi-year review including comprehensive stakeholder engagement, the Moab MLP achieves strong balance between providing for resource extraction and protecting recreation assets, allowing the landscape to be used in the most economically efficient way possible. With this plan recreation and extraction are able to coexist to the significant benefit of the local community. Without a robust and thorough NEPA process, many stakeholders would have been left unheard and this plan would have been much less effective.
In addition, many leaders in our nation, from local electeds to state and federal representatives, have called for more local control over the federal land planning process. By enforcing arbitrary page limits and deadlines, this order greatly diminishes the potential for local involvement in land planning decisions. Businesses in local communities, especially rural ones, are heavily impacted by public land planning decisions, and tourism and recreation provide a steady income to many rural businesses. By limiting their opportunities for involvement, this order essentially puts these businesses in jeopardy. Public Land Solutions and the outdoor recreation and business community will be engaging with the administration to voice our concerns and urge a better fix NEPA implementation by federal land managers. Stay tuned.