Community Support Builds for Proposed Tres Rios Master Leasing Plan
City Council, others endorse landscape level planning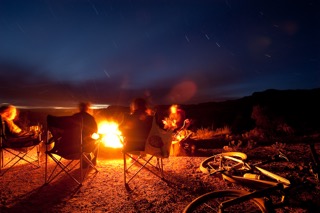 Local communities around the county are often faced with challenging land planning decisions. And while the decisions may not actually be theirs, it's still vital that the local communities and citizens exercise their right to be involved in land planning processes.
That's what's happening right now in Montezuma and La Plata counties in the state of Colorado. The public comment period for the proposed Tres Rios Master Leasing Plan has closed, and with tremendous support from both the public and the local government.
The Cortez City Council members voted in April to unanimously support the plan. In a letter to the Bureau of Land Management, the council stated, "While energy and mineral extraction does have a positive economic benefit (in Montezuma County), it is dwarfed by the agricultural and tourism sectors. "These uses must be considered first in any areas eligible for extraction." According to an article in the Cortez Journal, several citizens spoke in favor of the MLP at the City Council meeting. Local citizens have also spoken out at BLM public meetings and in letters to the editor.
All this translates to one thing: local communities care about what happens to their public lands, and they're looking beyond traditional resource extraction. The MLP not only ensures protections for current recreation areas, such as the world-famous mountain bike area Phil's World, but also sets the stage for future tourism assets, like the proposed Paths to Mesa Verde bike trail between Cortez and Mancos, Colo. These resources are the economic future of this community, and the locals are willing to go the extra mile to protect them.