BLM Showcases Balanced Oil, Gas and Potash Master Leasing Plan for the Moab Area
This week the Bureau of Land Management hosted open houses in Moab and Monticello to showcase a range of alternatives in their draft Moab Master Leasing Plan (MLP). At these open houses—which were attended by local government officials, members of the recreation community, conservation advocates, industry representatives, and local citizens—the BLM provided an overview of the draft plan, responded to questions, and took public comments. The BLM is listening, and everyone from the state director to the head of BLM to Interior Secretary Sally Jewell herself have participated in stakeholder conversations and all this work has produced a balanced plan that accommodates everyone's interests.

The Moab MLP is a model effort for how local communities can work with land managers to strike the right balance between energy development and the protection of public lands and a robust outdoor recreation economy. Public lands are big business for Moab's outdoor recreation economy. Two of the nation's most iconic national parks—Arches and Canyonlands—bring thousands of visitors each year into Utah. And Moab's main street is bustling with visitors that have come to enjoy a broad range of recreation opportunities on lands that surround the parks including jeeping, hiking, mountain biking, climbing, and river running—the list continues to grow.
Travel, tourism, and recreation account for 47 percent of all private employment in Grand County. Tourists and travelers spent a record $7.5 billion in the Utah economy during 2013 and traveler spending generated a record $1.02 billion in total state and local tax revenues. About two thirds of Grand County residents say public lands are "extremely important" to their business, and over a third of families have a family member who works in a tourism or recreation related a business tied to public lands. Illustrating the significant local support for the MLP, the BLM's open houses come on the heels of a unanimous Moab City Council vote supporting the MLP and urging the agency to "adopt the strongest plan possible to protect tourism and recreation values on our public lands and rivers while facilitating the responsible development of oil and gas drilling and potash mining."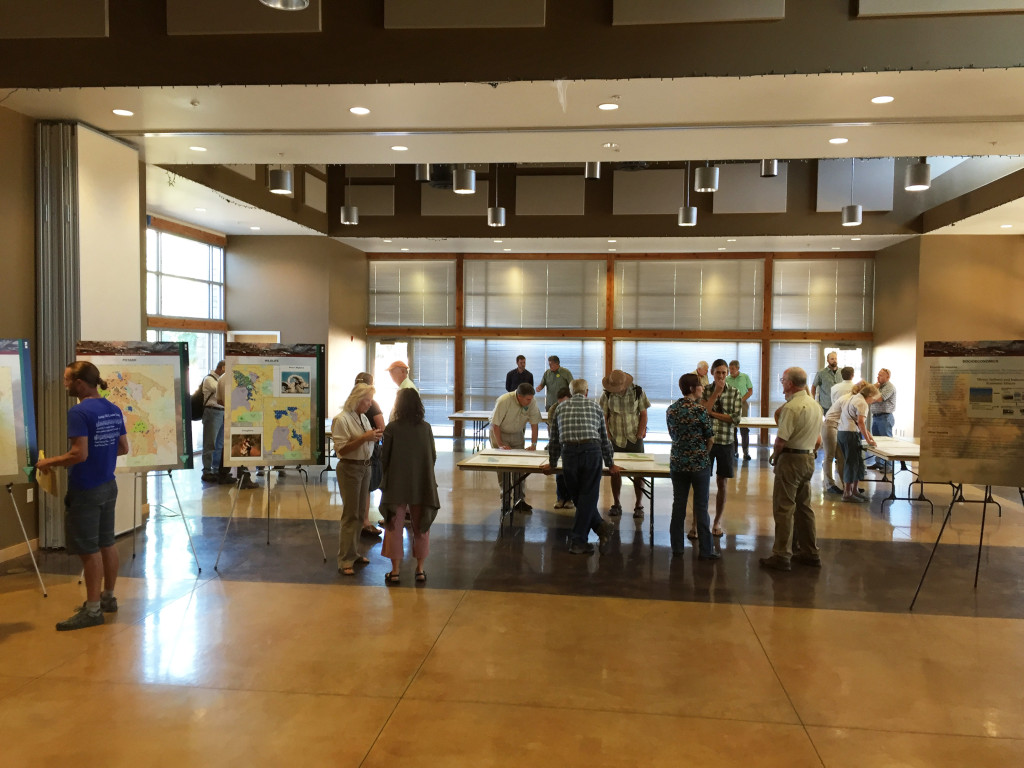 This isn't the first time the BLM has worked with a broad range of stakeholders to find compromise and develop a balanced landscape-level oil and gas plan for the Moab area. In 2014 the Moab community stepped-up to work with BLM and held several stakeholder meetings that included a wide array of stakeholders. This work helped BLM identify where there is conflict between uses and where there is agreement, and this process informed the preliminary alternatives that the BLM released last year for public review and comment.
Now with the Draft MLP the BLM has set the right course by fostering collaboration, recognizing the need to strike a balance, and creating a bottom-up approach to land management. Another open house will be held in Salt Lake City on October 6 and comments may be submitted to the BLM through November 23. Thankfully, the foundation has been built to finalize a plan that will benefit conservationists, the outdoor recreation and tourism industry, the oil and gas industry, and other local stakeholders. For more information see the BLM's MLP resource webpage.