BLM defers two controversial lease parcels near Dinosaur National Monument
Agency moves forward other contested parcels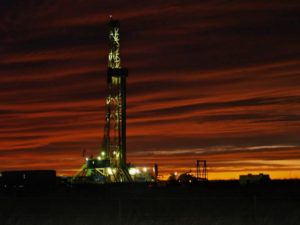 Earlier this month, the Bureau of Land Management (BLM) announced that it will not include two parcels of land near Dinosaur National Monument in its upcoming oil and gas lease sale.
However, several other parcels remain in the sale that could have a harmful effect on recreation and visitation to the area. The proposed leases generated a wealth of comments from the community as well as conservation and recreation organizations, including Public Land Solutions.
"While this is a partial victory for recreation in and around Dinosaur, the fact remains that the current leasing system is broken," said Jason Keith, Managing Director of Public Land Solutions. "The BLM needs to seriously consider implementing planning tools, like a master leasing plan, in the area to zone for development where appropriate and protect recreation assets and other qualities important to the area."
Utah Gov. Gary Herbert also expressed reservations about the lease sale, asking the BLM in a letter to "re-evaluate" leasing near the monument. Previously, several businesses in the area also sent a letter to the BLM office, asking that the leases be deferred.
Dinosaur National Monument is an essential asset, bringing much-needed diversification to the oil-dominated economy of the Uintah Basin. Leasing in the vicinity of the monument could damage the visitor experience, and by extension damage the outfitters and other businesses who depend on the monument for visitor dollars, as well as the region's reputation as a recreation destination and quality place to live and work.
For more information on this lease sale proposal, see this link. See also PLS's white paper "Best Practices for Balancing Recreation and Energy Development on Our Public Lands" here.