Draft BLM plan lays the right course for protecting Moab's recreation economy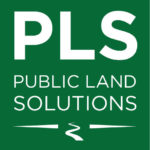 MEDIA ADVISORY
For Immediate Release 8/14/15
For more information contact:
Ashley Korenblat, ashley@publiclandsolutions.org, (801) 910-3205;
Jason Keith, jason@publiclandsolutions.org, (303) 819-2969
Draft BLM plan lays the right course for protecting Moab's recreation economy
Drilling and mining must be balanced with recreation resources, conservation of iconic red rock lands
Moab, Utah – A plan released today by the Bureau of Land Management (BLM) to manage oil, gas and potash development and to protect recreation resources on public land in and around Moab was lauded by local business, local officials, and recreation advocates. With well over 100 commercial recreational businesses, hosting tens of thousands of customers spending hundreds of millions of dollars, the area is a key economic driver in the state and region.
The Moab Master Leasing Plan (MLP) would also help to protect recreation opportunities on public lands as well as tourism at two of the nation's most iconic national parks—Arches and Canyonlands—which bring millions of visitors each year.
"Moab is a world class recreation destination, contributing to the $12 billion in consumer spending and 122,000 jobs outdoor recreation supports in Utah," said Jessica Wahl, Recreation Policy Advisor for of the Outdoor Industry Association. "Thoughtful planning through the Master Leasing Plan process can protect Moab's recreation assets for years to come. We applaud the Department of the Interior and the Bureau of Land Management for taking steps towards ensuring healthy businesses and a healthy economy in the Moab area and we look forward to similar plans across the West."
The BLM released its Draft Environmental Impact Statement (DEIS) for the Moab MLP which is a draft plan to manage oil and gas development and help avoid conflict with other resources on more than 900,000 acres of public land in the Moab area. The plan will also manage potash mining in the region.
"Public lands support 47 percent of all our local jobs. We simply cannot take our public lands for granted," said Mary McGann, Grand County Council Member. "By implementing a smart-from-the-start plan, we can protect our parks and nearby public lands that drive our recreation economy, and ensure oil and gas drilling occurs responsibly and in the right places."
There has been widespread concern in the region that oil, gas and potash drilling and mining activity could impact the thriving tourism and travel industry. According to a National Park Service report, Moab area national parks brought in more than 1.5 million visits and generated over $146.5 million in direct spending, just in 2013 (the most recent year that data is available). Many local leaders have called for balance on public land in Utah, to ensure that recreation and tourism interests are considered when identifying land to lease for drilling or mining.
"Recreation businesses and oil and gas companies both weighed-in on how to manage public lands, and both were heard by the BLM," said Brett Sutteer, of Moab Cliffs and Canyons. "Planning works best when all interests, including our local business owners, employees and stakeholders have a seat at the table."
Public Land Solutions, a Moab-based nonprofit organization that works to ensure comprehensive recreation planning that includes all interested and affected businesses and individuals, has long supported the Administration's "smart from the start" approach to public land planning. By looking at opportunities and challenges before the leasing process gets underway, there are fewer problems down the road.
"About two million visitors each year enjoy a wide variety of recreation experiences within the Moab MLP area such as biking, climbing, and ATV use. We have a responsibility to protect our public lands and provide recreation opportunities that support the local economy and Eastern Utah," said Jason Keith of Public Land Solutions. "The BLM's MLP strikes a much better balance between oil and gas development and the protection of our recreation economy. The BLM can knock this out of the park and make this plan a long term win for everyone."
"Interior Secretary Sally Jewell has created a national model here in Moab showing how we can work together and find win-win solutions for our public lands," continued Keith.
Public Land Solutions is asking Utah BLM to make the following modifications to the Moab Master Leasing Plan:
· Broaden the "No Surface Occupancy" (NSO) stipulations by applying a 2-mile set-back from certain recreation sites; applying a 1-mile set-back from some trails, climbing, canyoneering and filming locations; and including an NSO stipulation to all special recreation management areas (includes Canyon Rims, Colorado Riverway, Dolores River Canyons, Indian Creek, Labyrinth Rims/Gemini Bridges, and South Moab).
· Protect recreation opportunities, water quality, scenic values, and archeological resources by focusing development outside Upper Ten Mile (east of the wash), Labyrinth Canyon and tributaries to the Green River at Red Wash, and Hatch Point. Potash leasing and development in these places poses too many risks and should be directed elsewhere.
· Strengthen protections for water quality and recreation activities such as rafting and camping for the Green River and Colorado River by requiring companies to apply best management practices throughout the Moab MLP planning area and expanding NSO stipulations to 600 feet from water and riparian resources.
The BLM's draft plan will be followed by a 90 day public comment period (with public meetings in Moab, Monticello and Salt Lake City). BLM anticipates that a proposed final plan (Final Environmental Impact Statement) will be issued thereafter followed by a Record of Decision in January 2016. More information about the economic value of public lands to Grand County, Utah's local economy can be found in a March 2015 report released by Headwaters Economics.
#####