Prosperous Communities Initiative
Prosperous communities share a variety of characteristics, but one of the most important is access to recreation assets. By enhancing recreation access and infrastructure in cities and rural communities, elected officials at all levels have the opportunity to encourage economic prosperity and private investment in under-performing communities across the country.
Public Land Solutions, a 501c3 non-profit  organization, is working to assist communities who are looking to invest in recreation assets. The Prosperous Communities Initiative aims to help communities thrive by using the currency of the 21st century: recreation assets on shared public lands. Recreation assets are public and private lands of all types which provide opportunities for outdoor experiences such as trail systems, rivers, lakes, and parks. These places are the backbone of the tourism and recreation industries, which produce over $646 billion annually across the country.
Recreation assets also play an increasingly important role in mainstream business development and economic renewal in cities and rural areas. Proximity to shared open spaces such as forests, deserts, rivers, and lakes makes for desirable places to live and work. In the 2016 Deloitte Millennial Survey, work/life balance ranked as more important than career progression for the majority of millennials. Corporations and businesses of all types are using the quality of life that results from access to the out-of-doors as a key tool for recruiting and retaining staff at all levels. Footloose entrepreneurs who can locate wherever they please, are doing just that. Retirees also bring significant non-labor income to communities with high quality outdoor amenities. Communities that used to depend on the roller coaster of world-wide commodity prices for coal, oil and gas, and timber now have an opportunity to supplement those revenue sources by investing in access to recreation assets.
The opposite of a commodity is a branded product—a name, a feeling, a lifestyle. Communities who have created brands for themselves are attracting both visitors and businesses, which in turn use the town's brand to attract high-level talent. Initially these places were gateways to National Parks, like Jackson Hole, Wyoming, or Moab, Utah. Today the list is growing fast and includes a wide variety of cities and towns including: Duluth, Minnesota; Fruita, Colorado; Bend, Oregon; Whitefish, MT; and Bentonville, Arkansas. The cost of making cities and towns outdoor friendly is generally quite low, when compared to other community development strategies, and the resulting economic growth provides an off-the-charts return on investment.
The Prosperous Communities Initiative will build off the bipartisan success of the REC Act, which was signed into law in November 2016 and directed that the outdoor recreation industry's jobs and economic contributions be included in the United States' gross domestic product. Other recent successes that highlight how prioritizing recreation accelerates economic development include the creation of state Recreation Directors in Washington, Utah and Colorado, and last year's universal bipartisan support for the Utah Governor's Office of Outdoor Recreation's trail development bill.
Further federal policies and legislation could advance this work and make lasting improvements to communities in a wide variety of regions across the country including:
Policy changes that raise the profile of the recreation economy on US Forest Service, Bureau of Land Management, and National Park Service lands

Policy work at the Small Business Administration that encourages gateway community business development

Support for legislation and policies that protect and enhance recreation assets
Numerous regions around the nation are already capitalizing on shared public spaces, resulting in significant economic and social growth. For example, Walmart invested in building trails in its hometown of Bentonville, Arkansas as a recruitment tool to entice employees to move there. Along with community partners and volunteers, Walmart's efforts built top-notch trail systems and revitalized the downtown core. The results have made Bentonville a premier recreation destination, and helped Walmart's executive team attract high level talent to the area.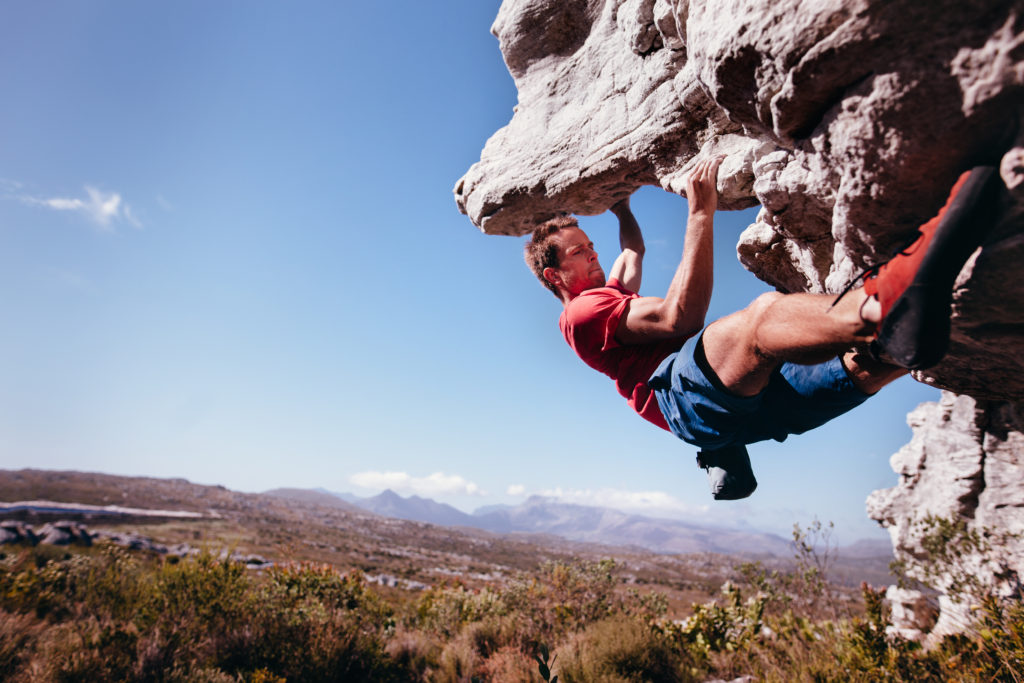 Another example can be found in the small town of Fruita, Colorado near the Utah border. This town, just west of Grand Junction, had no particular industry to draw workers. It didn't have any particular geographical features, except for some rolling hills. In the late 1990s, the local community began investing in 150 miles of singletrack mountain bike trails. From there, Fruita suddenly become a top destination for mountain biking, going so far to become "synonymous with trails." The Fruita community continues to invest in trails and recreation, which lends a positive outlook for the future of the community.
Many states spend millions attracting visitors and new residents to their states, and a corresponding investment in the recreation assets in these areas would increase visitors, attract new residents and ensure the quality of their experiences. A concerted effort to enhance and promote recreation assets could produce an outdoor project in nearly every congressional district in the country. In addition, existing industrial infrastructure can be rehabilitated to allow for safe visitation. Roads, quarries, timber areas, and other previously utilized places can be transformed and upgraded to create trails and recreation sites that will bring people back to nearby communities.
By focusing on the economic development opportunities associated with recreation assets, there is a real opportunity to bring economic relief to a variety of communities who are currently suffering from declines in resource extraction. Public Land Solutions is working with existing outdoor organizations, NGO's and elected officials to achieve these goals.