Public Land Solutions Submits Proposals for Congressman Bishop's Public Lands Initiative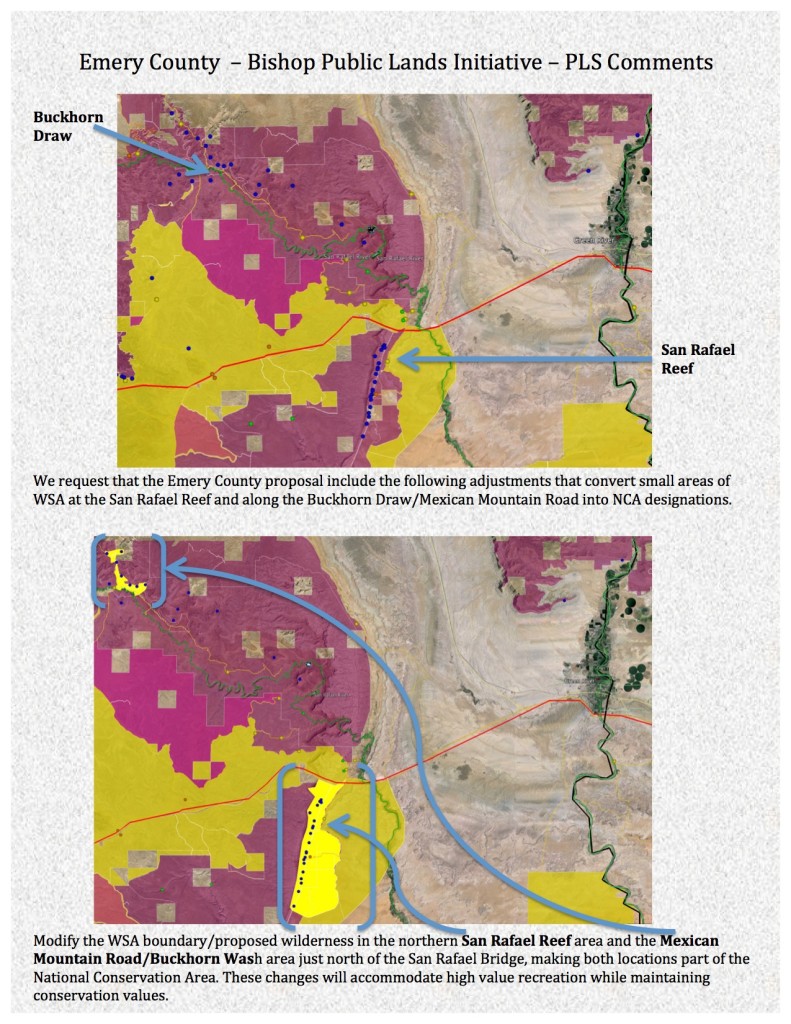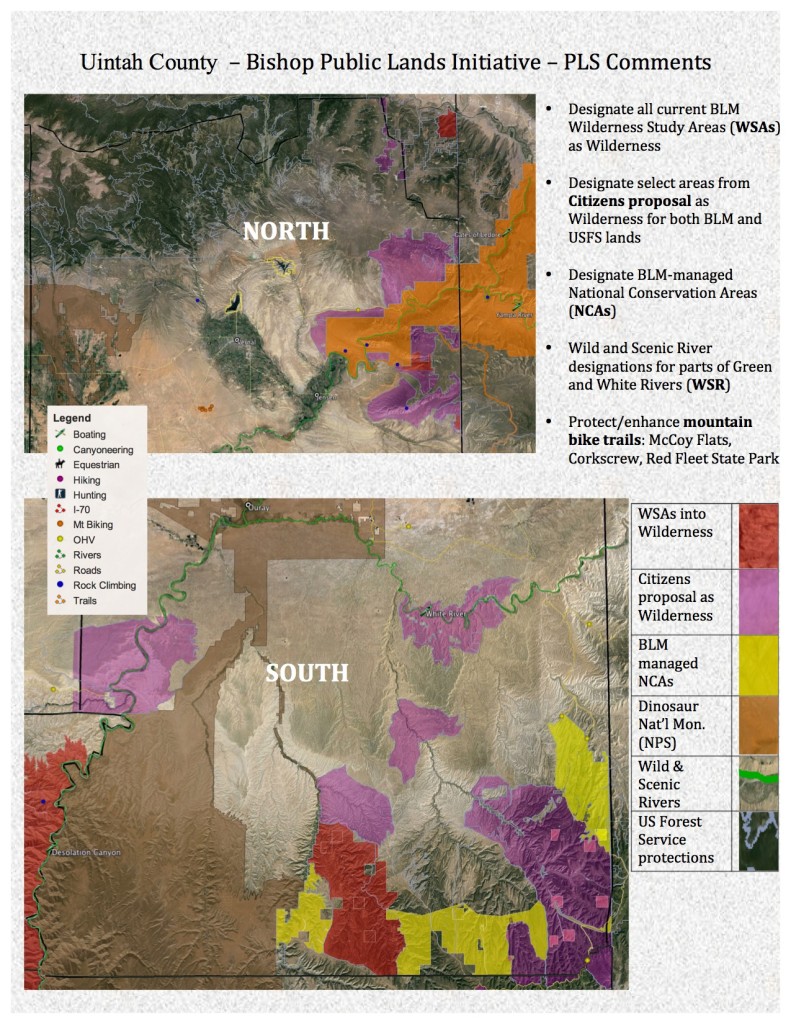 On September 16 Public Lands Solutions presented "The Role of Public Lands in the Grand County Economy" to over 70 businesses and local citizens and the Moab Chamber of Commerce meeting held at the Moab Valley Inn. This presentation–which can be viewed here: Moab Chamber of Commerce presentation September 16 2014– provided
An Overview of the Segments of Our Economy and the Role Tourism and Recreation
Challenges and Conflicts of Multiple Use Management on Public Lands: Recreation vs. Resource Extraction
Choices for the Future of Grand County's Economy
52 Utah outdoor businesses submit comment letter expressing concerns regarding Grand County's proposal for the Bishop Public Lands Initiative. Specifically, while Alternative #3 could provide a viable framework for this important public lands bill—for example, the proposed 400,000-acre National Recreation Area has great promise for the protecting and enhancing Grand County's recreation economy while simultaneously allowing for the responsible development of natural resources—many of Utah's outdoor businesses oppose the Sego Canyon Transportation Corridor and have significant concerns about the proposed Antiquities Act exclusion in the Working Committee's proposed alternatives.
The recreation economy in Utah is dependent on public land. Growth in this sector of our economy is directly related to our ability to enhance and protect recreation assets such as rivers, trails, cliffs and canyons, the majority of which are located on federal lands. Therefore it is critical that the Bishop Public Lands Initiative and resulting legislation not only address the needs of industry and conservation, but also those of recreation. Public Land Solutions has begun this process by comprehensively mapping recreation assets in the five counties being considered for Congressman Bishop's public lands bill, and the following maps include this information.
While Wilderness/conservation designations, as well as industry needs, are integral to this process (with the possibility of a bill in late 2014), we also propose a number of "companion designations" that directly address the needs of recreation and associated economic benefits. It is important to note that unlike Wilderness designations that must follow the guidelines of the Wilderness Act, rules for companion designations such as National Conservation Areas, National Recreation Areas, or Special Recreation Management Areas are unique and specific to the locations involved. Not all NCAs or NRAs include the same regulations and governing documents. For example, the specific legislation that created the Glen Canyon NRA is entirely different from the legislation that created the Sawtooth NRA. Companion designations focused on recreation will ensure the strength of the regional economy while also allowing for conservation gains and the needs of industry.
Companion designations can be tailored to meet the needs of a wide variety of stakeholders, and it is with this in mind that we propose the following Recreation Management Areas (RMAs) and boundary adjustments to proposed Wilderness areas The attached maps indicate the most important areas where we believe RMAs are needed. Upcoming community mapping workshops will also address stakeholder needs and concerns in these areas, and thereby provide the Public Lands Initiative process with the information needed to ensure the future growth and sustainability of the recreation economy in Utah.